Error load project data .dat
Error load project data .dat
129 Views
Last Post 09 December 2019
Hi R-Crisis team.
I want load project data format (.dat), and I get an error notification like this :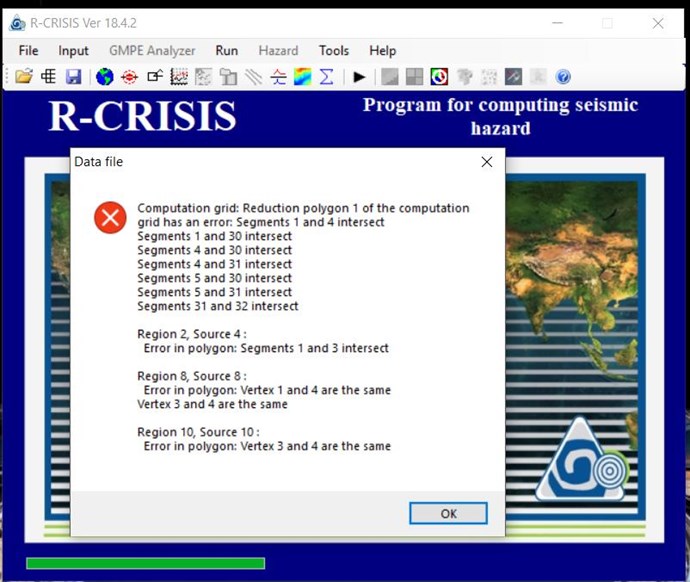 Dear Luthfi,
That error message is because you have segments of your seismic sources that intersect between them. Remember that polygons must not have intersections between their segments.
Thank you for your preference and interest in R-CRISIS.
Best regards,

---
Do you want to make a question?
Please sign in
---
Categories
Search
This Weeks High Earners